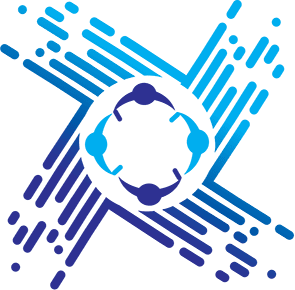 INTRODUCING OUR SCHOLARSHIP PROGRAM
Since 2010 CEO Netweavers has harnessed the unique combination of our members Pay-It-Forward culture and CEO experience to:
Mentor MBA students with our experiences and connections
Help more than 70 smaller companies grow via our Inflection Point program
Now we are adding a third initiative to help others — more specifically promising students from economically underserved communities that have already earned major scholarships to top-50 and HBCU Universities. We will enable them to make the most of their educational opportunity through a combination of:
Additional financial support that eliminates the need to work several jobs while at school, enabling them to spend time with noted professors, participate in professional areas of interest and build a social network that is invaluable in future years
Mentoring that guides them in making the most of their college opportunity by taking advantage of building a lifetime network, helping them attain internships and taking advantage of extra projects with noted professors in their field of interest.
Please join us in making this become a reality, now! We have created a 501C3 entity, the CEON Foundation, for this purpose. Key to our success (and your enthusiasm) will be establishing a source of applicants that will end up making a difference in our society
We have partnered with the nationally renowned Ron Clark Academy as our source of applicants. They get to know the students and their families, and have an amazing record of preparing them for serious academic pursuit and future success. They initiate scholarship applications, and the CEON Foundation Scholarship Committee makes the final selections.
The Ron Clark Academy
The Ron Clark Academy (RCA) is a highly-acclaimed, nonprofit middle school located in Southeast Atlanta. Our mission is to deliver the highest quality educational experience where global citizens are born through engaging teaching methods, academic excellence, relationship building, and a passionate climate and culture.
The school purposely enrolls students from diverse academic, social, emotional and economic backgrounds and equips them with the knowledge, attitudes, skills and habits that are essential for success in high school, college, and life.
Success Statistics
100% of RCA alumni graduate from high school and 91% attend college or a university.
Of the alumni who attend college, 35% attend either a Top 50 National University, Top 50 Liberal Arts College, or a Top 10 HBCU.
Over 85,000 educators from all 50 states and 25 countries have been trained by RCA.
The Ron Clark Academy:
Engages students and their families as part of their own selection criteria
Have extensive interactions with the students and families while at RCA
Alumni staff remain connected through high school and beyond.
As a result they have a unique ability to accurately nominate students who have earned a major scholarship from either a top 50 university or Historically Black College or University (HBCU) who still need our help to make the most of that opportunity.
These amazing students, and the Ron Clark Academy as their advocates, will appreciate your support.
Spotlighting our Inaugural Scholarship Winners — 2021
Wade — is earning dual degrees from Morehouse College and Georgia Tech, where he is majoring in aeronautical engineering. He is already an entrepreneur, and plans to next get his MBA before launching his career with one of the public or private space companies.
Maleigha — Is in pre-law at UGA, and already has an internship with the DeKalb County Superior Court and numerous mock trial trophies on her resume.  After graduation She plans to take a year to travel, complete legal internships and submit applications for law school.
Zyan — is a politics major at Princeton, focused on teacher prep, education and American studies. He wants to follow in the footsteps of Ron Clark by first becoming a superb teacher, then moving into education policy and leadership.  Earning a Masters degree and Ph.D. come first.
Mariah — is majoring in public relations at UGA, and is one of the passionate leaders of Cocoa Diaries (an organization supporting black women in college financially, professionally and socially).  Upon graduation she plans a gap year in Japan to gain international exposure for the first time in her life.  Mariah has been a professional speaker since age 14, and her career focus is on digital media and tech.
As you can see, all four are very active on campus, involved in a number of organizations and initiatives that help others.  They are each also academic leaders. The CEON Foundation is honored to have the opportunity to help them achieve their dreams and become future leaders.
Learn how you can help out: